The Minnesota Timberwolves' dramatic start to the season became even more comical in a 125-95 loss to the Milwaukee Bucks on Friday night. The Wolves scored all of 38 first-half points in a 25-point first-half deficit that never got even a little bit better. This was ugly through and through.
This miserable loss only adds to the Timberwolves' long-lasting soap opera, where Jimmy Butler has requested a trade, caused a scene in practice, played the front office into a self-sabotaging spiral, and watched it burn as he's forced to suit up each night. Management reportedly not come close to dealing him since talks with the Heat two weeks ago, though the struggling Rockets have upped their offer.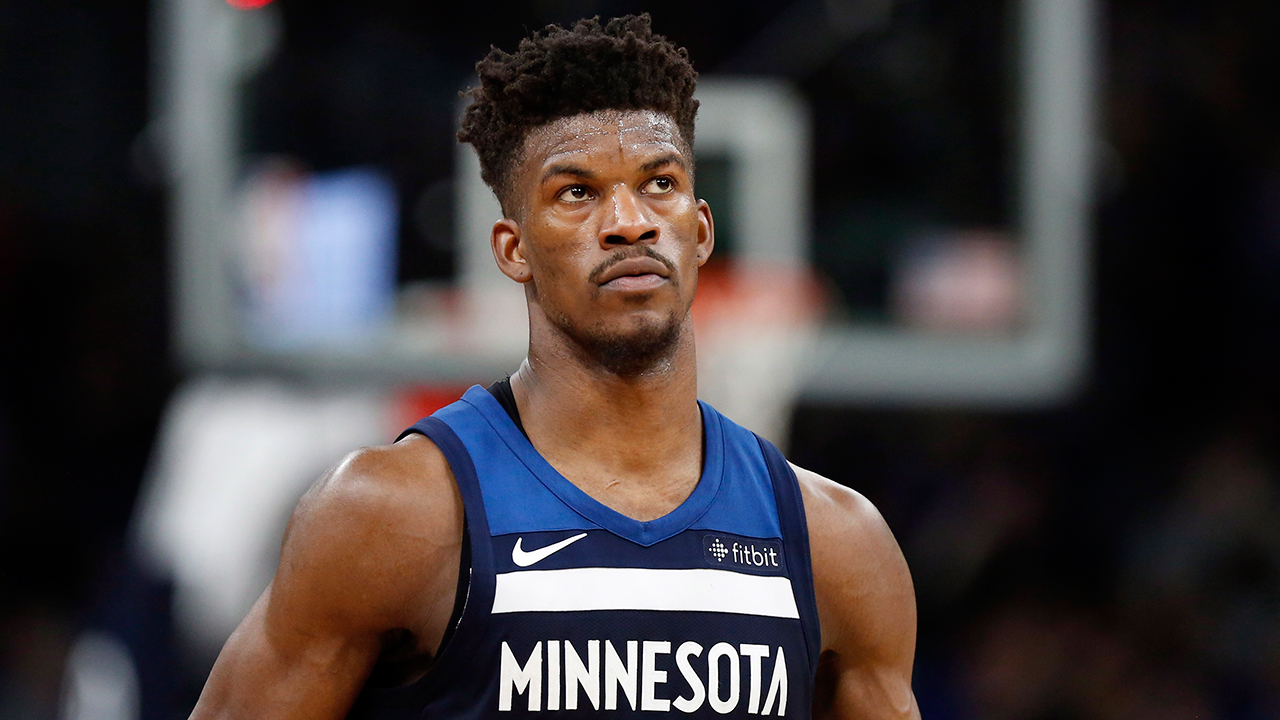 The Rockets' offer constitutes the maximum number of first-round picks allowable in a deal, factoring in league rules that necessitate no first-rounders can be conveyed in successive years. The deal would have limited lottery protections.
The Rockets would have a strong desire to re-sign Butler in the offseason.
Fertitta admitted he walked into a nearly perfect basketball situation when he purchased the franchise in September 2017, after general manager Daryl Morey traded for Chris Paul and signed Tucker in free agency.
But is there a move that would turn this already constructed NBA juggernaut into Fertitta's basketball powerhouse? In an SB Nation feature on the Rockets' billionaire owner written by Steven Godfrey, Fertitta hints toward one:
What's more, Fertitta has yet to make a move that would make them his Rockets.

"Like what?" he asks.

Like if Kevin Durant elects to leave Golden State next year, maybe that?

"Ah. Like Jimmy Butler," he says.
Butler requested a trade from the Minnesota Timberwolves on Sept. 20, and nearly three weeks later, Wolves president Tom Thibodeau has made no meaningful progress on a deal despite numerous reported parties interested. Butler has now returned to Minnesota, according to The Athletic's Shams Charania and Jon Krawczynski, reasserting to Wolves management his desire to be traded.